What is cosmetic bonding?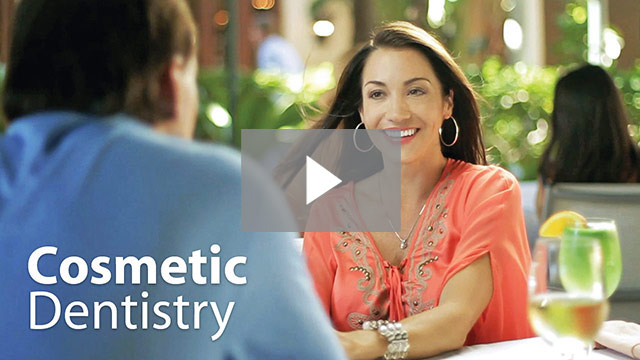 Cosmetic bonding is one of the most popular cosmetic dentistry options at Laurel Smile Dentistry. Tooth-colored bonding materials are made of a composite resin that includes both plastic and glass. The unique composite resin bonds with your tooth to become a long-term restoration.
Cosmetic bonding can conceal, repair, and make other significant cosmetic changes such as:
Repair of chipped, broken, or cracked teeth
Conceal permanently discolored teeth
Fill in small gaps between teeth
Minor tooth reshaping
Cosmetic bonding can be a cost-effective alternative to veneers. On average, cosmetic bonding can last 3-10 years with optimal care.
What are veneers?
Veneers are porcelain shells that fit on top of your tooth. They're similar to crowns in terms of materials, but crowns cover your whole tooth while veneers just cover the front. Veneers can conceal a wide range of issues, including chips, breaks, and even tooth gaps.
It takes more time to get veneers than cosmetic bonding — usually around three visits to Laurel Smile Dentistry — while bonding takes just one visit. Veneers last longer than bonding but are also more costly.
What can I do about my dark teeth?
Although you can use over-the-counter teeth whitening products, they're simply not as effective as the professional teeth whitening available at Laurel Smile Dentistry. Professional teeth whitening can last for up to five years if you take good care of your teeth afterward.
Once your teeth are newly white, there are a few things you can do to avoid darkening. Stay away from dark beverages as much as possible, including coffee, tea, and fruit juices. Smoking is another common culprit of teeth discoloration, particularly yellowing. It's worth it to stop smoking for both smile reasons and for overall health reasons!
Although you can't completely avoid gradual age-related enamel loss completely, you may be able to preserve your enamel with the help of special products and treatments recommended by your Laurel Smile Dentistry dentist.
What if I need major smile restoration?
Laurel Smile Dentistry offers full-mouth reconstruction. Even if you've lost all or most of your teeth, you can have a beautiful smile again with the restoration procedures recommended by your dentist. Full-mouth restoration may include crowns, bridges, dental implants, dentures, and other advanced treatments based on your needs.
Book your appointment at Laurel Smile Dentistry online or by phone now.
Related Cosmetic Dentistry Articles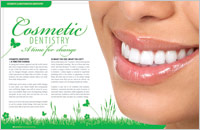 Cosmetic Dentistry – A Time For Change
We are living in an exciting era in dentistry. Today more than ever before, the healing arts are able to provide cosmetic change to meet the public's ever-increasing expectations. Join Dear Doctor magazine as we review the myriad of possibilities available to you for cosmetic dental change... Read Article
The Impact of a Smile Makeover
Americans are catching on to the emotional and social importance of a healthy, beautiful smile, and they're seeking out ways to improve their smiles. Learn why, and what a smile makeover could mean for you... Read Article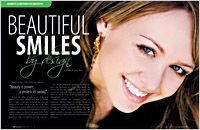 Beautiful Smiles by Design
There's more to the art and science of designing a more appealing smile than you might realize. One of the country's foremost leaders in cosmetic dentistry discusses how you and your dentist can partner to create a great new look... Read Article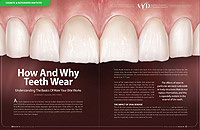 How And Why Teeth Wear
Are teeth supposed to last for a lifetime? And are humans designed to live for up to a hundred years? Given all the current improvements in the areas of medicine and health, both general and oral, people are not only living longer, but they are also keeping their teeth longer. This article will provide an overview of the "oral system" and one of its more common and important occurrences, tooth wear... Read Article