What are veneers?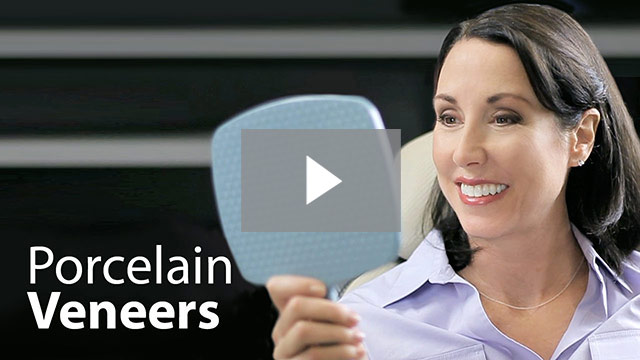 Veneers are small porcelain panels that cover the front of a damaged tooth. They're generally considered a cosmetic treatment, but veneers do more than just beautify. Your new veneers can add strength and stability to your teeth, as well.
When do I need veneers?
Some of the most common uses for veneers include:
Concealing gaps between your teeth
Hiding cracks, chips, and breaks in your teeth
Covering severe discoloration
Concealing slight misalignment, for example, a slightly crooked tooth
Veneers can be a great way to enhance your smile while keeping your natural teeth intact.
What is the veneers process like?
It usually takes a total of three visits to Laurel Smile Dentistry to get your new veneers. During the first visit, your dentist diagnoses your issues and discusses your concerns with you so you can plan treatment together.
In the next visit, your dentist prepares your teeth for veneers. In this process, your dentist buffs your teeth lightly to take off about half a millimeter of enamel. This creates an ideal surface for your veneers to stick to. In the same visit, your dentist makes a mold of your teeth, and then sends that to the lab that makes your custom veneers.
In your final visit, your dentist affixes the veneers to your teeth using a specialized chemicals and professional grade dental cement. Finally, the dentist uses laser light to harden the cement rapidly. You may notice some minor changes after your new veneers are in place, but they'll feel normal very quickly.
How do I take care of veneers?
Your Laurel Smile Dentistry dentist will give you some tips and tricks regarding veneer care. In general, it's incredibly easy and won't take much extra time at all. To best preserve your veneers long-term, use a soft-bristle toothbrush and use gentle motions when using dental floss. With good care, your veneers can last for many years.
How do veneers compare to cosmetic bonding?
Veneers and cosmetic bonding are used for most of the same reasons, but they're quite different. The cosmetic bonding material can stain while veneers are highly stain-resistant. Cosmetic bonding can last for 3-10 years, but veneers can last longer. Cost-wise, cosmetic bonding is cheaper than veneers. Your dentist can help you decide which is best for your situation.
Use the online appointment maker or call Laurel Smile Dentistry to schedule your veneers consultation today.
Related Porcelain Veneer Articles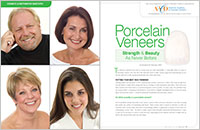 Porcelain Veneers: Strength & Beauty As Never Before
The advances dentistry has seen in recent years are truly remarkable — especially when it comes to porcelain veneers. These thin, lifelike, cosmetic dental porcelains can do wonders to change the color, size, shape and even spacing of your teeth. Find out about the process and how to get the best results. Plus, real-life examples of beautiful smile makeovers created with porcelain veneers... Read Article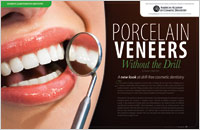 Porcelain Veneers – Without A Drill
More and more, dentistry, like medicine, is finding ways to be as conservative as possible while providing the best possible results. "No-prep" or "prepless" veneers are one way to improve and enhance smiles without the downside of drilling away healthy tooth enamel... Read Article